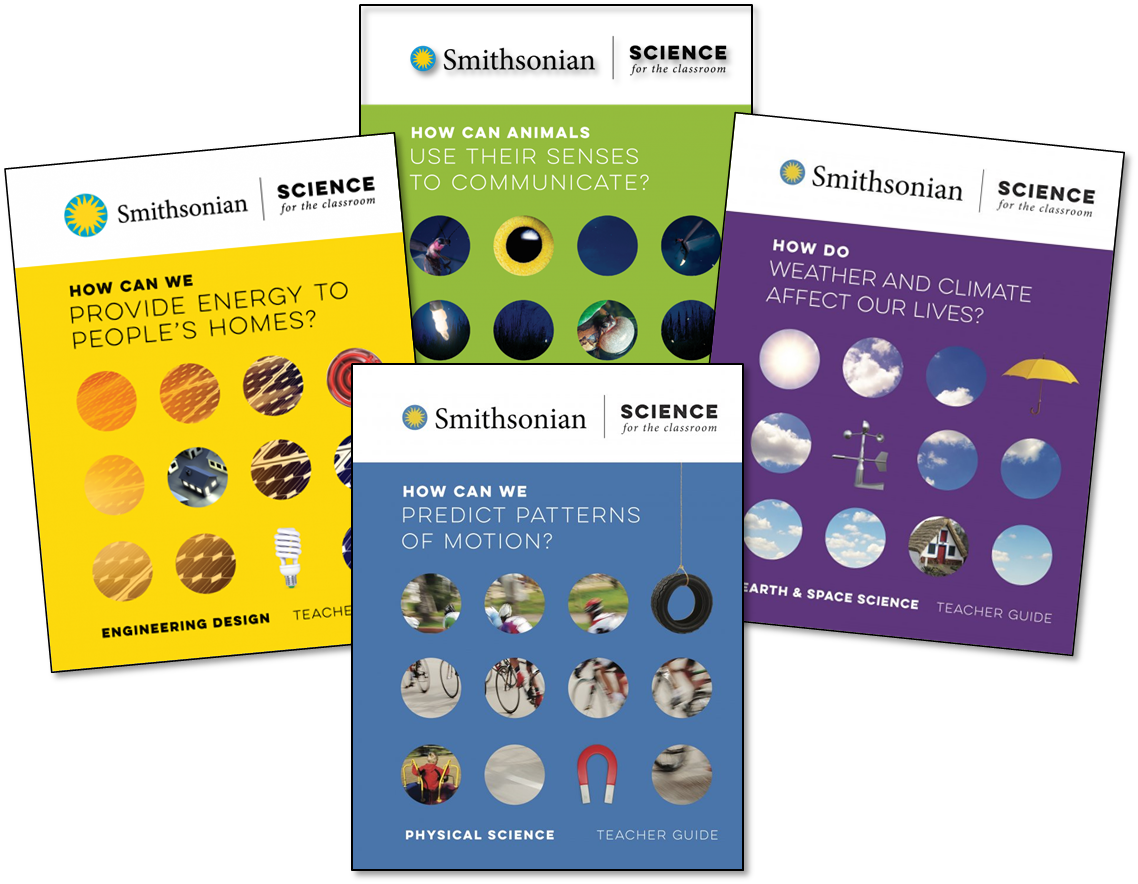 Teaching new science units can be a bit challenging. Especially if you are not completely comfortable with the new science standards.
Take advantage of this opportunity to learn from Dr. Amy D'Amico from the Smithsonian Science Education Center. Amy will lead us through the main features of the curriculum to discover how it was designed with NGSS in mind. We will then get our hands dirty completing several lessons from across the grade levels to understand how assessment, literacy, and inquiry were woven into the lessons to support student sense-making as they investigate phenomena or design solutions to engineering problems.
Learn more about the Smithsonian Science for the Classroom Curriculum!